Now Playing!
The holidays always seem to be so stressful, but nowadays they appear to be even more so.  Our lighthearted look at Christmas explores some of the aspects of the season that drive us crazy and make us long for simpler days: early mall decorations, the Light People of Pelzer,  the selection of a Christmas tree, the decorating of said tree, and Santa and his elves!
Unhinged Holidays stars Maureen Abdalla, Jim Wilkins, Ted Bruce, Traysie Amick, Matt Smith, and Bill Smith.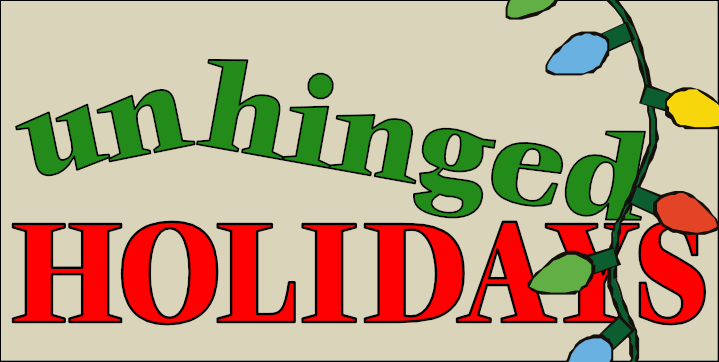 Shows: Wednesday through Saturday
Admission Charge for the show: $20 plus tax per person
Dinner and Show seatings: 6:30, 6:45, 7:00, or 7:15 p.m.
Show only seating: 7:30 p.m.
Showtime: 8:00 p.m.