Now Playing!
As thoughts turn to the holidays, we are once again reminded of what a pain in the ass they are.  Thusly, we have assembled a new Holiday Show to help take the edge off.  Therein you will find elves, some generic couples, a Pinterest freak, and the entire cast of a New Age Megachurch Christmas pageant, all preparing for the holidays.  Won't you join us?
Some Assembly Required stars Susan Smith, Maureen Abdalla, Jim Wilkins, Ted Bruce, and Lauren Wilson.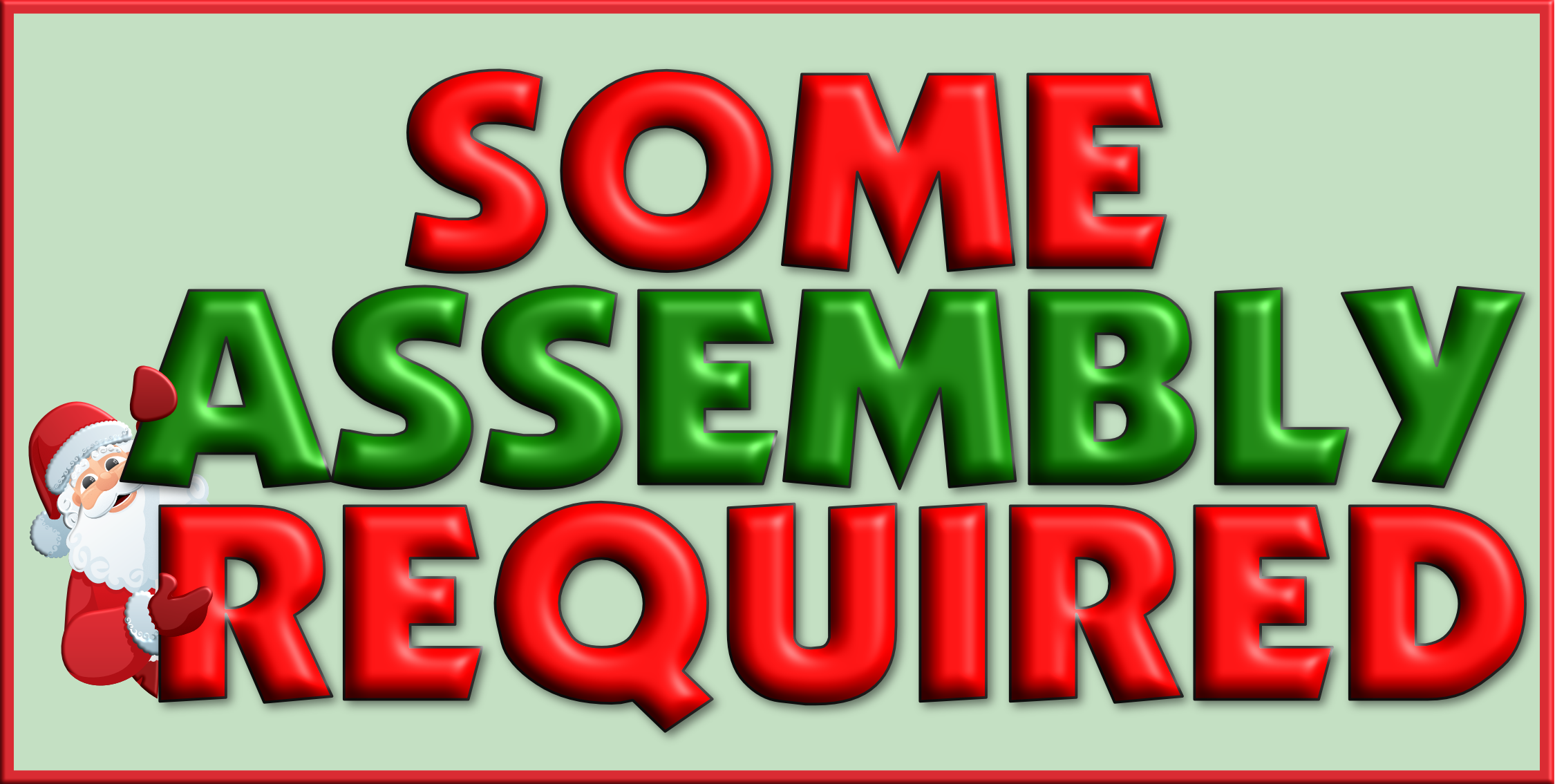 Shows: Wednesday through Saturday
Admission Charge for the show: $20 plus tax per person
Dinner and Show seatings: 6:30, 6:45, 7:00, or 7:15 p.m.
Show only seating: 7:30 p.m.
Showtime: 8:00 p.m.