Now Playing!
Join Norma Jean, Dot and their significant others as they return from the beach and tackle the stress of the four good-eatin' holidays: Halloween, Thanksgiving, Christmas, and New Year's.  A wedding is in the works as well, but an uninvited guest has other plans!
Laughing All the Way stars Susan Smith, Maureen Abdalla, Jim Wilkins, Ted Bruce, and Bill Smith.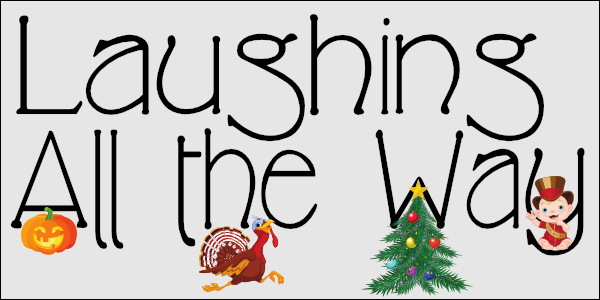 Shows: Monday through Saturday during December
Admission Charge for the show: $20 plus tax per person
Dinner and Show seatings: 6:30, 6:45, 7:00, or 7:15 p.m.
Show only seating: 7:30 p.m.
Showtime: 8:00 p.m.