A light-hearted look at the dark side of Our Little Town…
Ever notice that you can't walk very far downtown before the sidewalk is blocked by construction equipment erecting another new condo or apartment high-rise?  We have!!!  And this show is about the price of progress and the trade-offs we make in the name of living in a cool place.
We've missed you and hope you'll join us!  We're all vaccinated and doing our damnedest to stay healthy.  We've removed a number of tables to allow for some semblance of social distancing and are following SC DHEC protocols.
DOWNTOWN CONFIDENTIAL stars Maureen Abdalla, Jim Wilkins, Ted Bruce, and welcomes Traysie Amick and Candi Bolt back to the Café stage.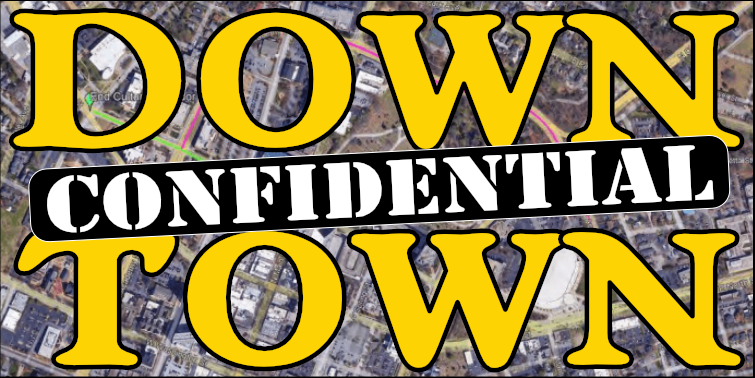 Shows: Thursday, Friday, & Saturday
Matinees:  Coming Soon!
Admission Charge for the show: $25 plus tax per person
Dinner and Show seatings: 6:30, 6:45, 7:00, or 7:15 p.m.
Show only seating: 7:30 p.m.
Showtime: 8:00 p.m.