Meet the Family
Ever wonder who is behind the mayhem on stage? Well, we are. Who are we? Keep reading and you will learn more about our family and some of the characters that we have honed over the decades.
Susan Lay Smith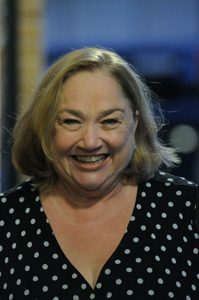 A Greenville native, Susan is a founding member of And Then Some. Social worker by day, she loves poking fun at her hometown, the Great State of South Carolina and assorted additional sacred cows. Susan is best known for playing Norma Jean, self-proclaimed big ole' country and western star, and Mary Louise Earl McDaniel Hampton Pinckney (the name says it all).
Married to Bill Smith since 1978, she has three step sons, complimented by three wonderful women and three unbelievably smart and beautiful grandchildren. She and Bill have a daughter who lives in Chicago with an equally amazing partner. NOTE: pictures available at the drop of a hat.
Bill Smith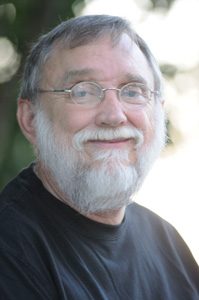 Bill is a founding member of And Then Some as well. Father of four (see Susan), Bill writes most song parodies and gives memorable performances as Bubba (redneck everyman) , Jimmy Manning (alcoholic lawyer and devotee of the "good time"), Vardry McBee (time-traveling father of Our Town) as well as many other memorable characters. From Toy Pettigrew (Augusta Road's favorite interior DESIGNER) to Fry Cook #2 (Greek drive-in hamburger magnate), Bill has delighted audiences since 1978 with his work on stage as well as off.
Maureen Abdalla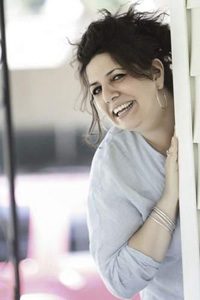 Maureen is originally from Scranton PA; however her family moved south in the mid 60's and have never quite recovered. Maureen began performing with And Then Some while the troupe was still at the Red Baron (1980-82) and audiences have enjoyed her amazing talents ever since. Uncannily versatile, Maureen has given us a range of Greenville favorites: from Augusta Roadie, Veranda Bannister, to the Westside Big-Haired Wonder, Dot McJunkin, and everything in between.
Traysie Amick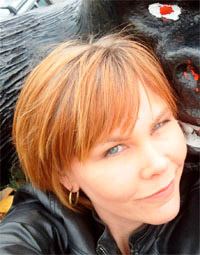 Known as "the young one" Traysie is a most welcomed addition to And Then Some. She is originally from Columbia, SC but she should in no way be held accountable for this misfortune. Traysie's first appearance was in "Kill Bubba" (2004) and it was the beginning of a beautiful thing! And Then Some has definitely benefited from her contributions since day one. In addition to a range of delightful characters, Traysie has proved invaluable in staging and choreography. It's true what they say about teaching old dogs new tricks. Somebody had to teach Bill the box step. Thank you, Traysie!
Jim Wilkins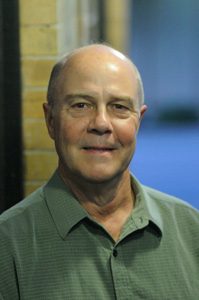 Originally from Springfield MA, Jim comes to Greenville by way of Spartanburg (surely soon to be a new reality TV show). In addition to his wonderful character portrayals, he has delighted Café audiences for years with THE VOICE. And Then Some old timers will remember many a ditty, most famously as The King himself. A veteran of the Greenville and Spartanburg community theater stages, Jim got his professional start by preforming in many a Miss America pageant. Much to the dismay of unfortunate contestants, Jim was often the prettiest and by far the most talented on more than one occasion.
Ted Bruce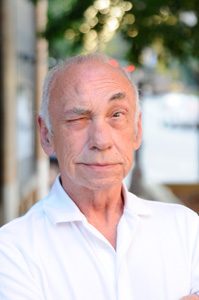 The Greyman himself, Ted makes the third of the three original members of And Then Some still entertaining on the Café stage. His return as the Greyman of Pawley's Island delighted audiences. He currently mans the front door for every performance. His sense of whimsy and the absurd are perhaps the foundation of who we are, and his statement "something to offend everyone" continues to be our motto.
He is a surrogate parent to Gavin Seal, currently a 12th grader at Greenville High. We are planning to see much more of Ted on stage as soon as his PTA days are over.
Yvonne Mason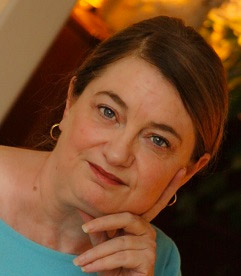 Yvonne grew up in Greer, SC, then graduated from Parker High School making her uniquely qualified to comment on those demographics. She teaches AP Language and Composition and British literature at a large, suburban high school. Because the day job takes up a lot of her time, she is usually limited to performing at the Cafe during the summer. She is best known as the irascible Mommer Chitwood, pitiful school teacher Lila Woodward, and elderly, but outspoken, Greenville Grand Dame, Mrs. Louise Spiffey.
Yvonne has one daughter, Margaret, who was quite literally raised by a pack of waiters at the Cafe. Margaret and her husband Adam have graciously presented her with two fabulous and well-above-average grandsons.
Ron Whisenant
Writer, director and mastermind of the whole damn mess. Less said the better. No pictures, please.