Now Playing:
Our current show picks up where TRUMPED the Musical left off, bringing us to post-election America.  We once again join our group of zany characters to see how each family is dealing with the transition!
Tweet America Great Again stars Susan Smith, Maureen Abdalla, Jim Wilkins, Traysie Amick, Lauren Wilson, and introduces Trev Furlong to the Cafe stage.  Our old pal Brian Coker is currently filling in for Trev.  Thanks, Brian!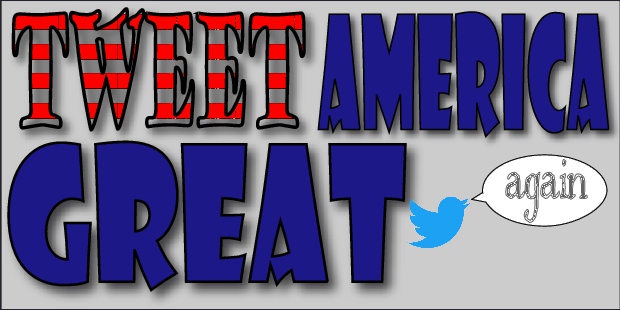 Shows: Wednesday through Saturday
Admission Charge for the show: $20 plus tax per person
Dinner and Show seatings: 6:30, 6:45, 7:00, or 7:15 p.m.
Show only seating: 7:30 p.m.
Showtime: 8:00 p.m.